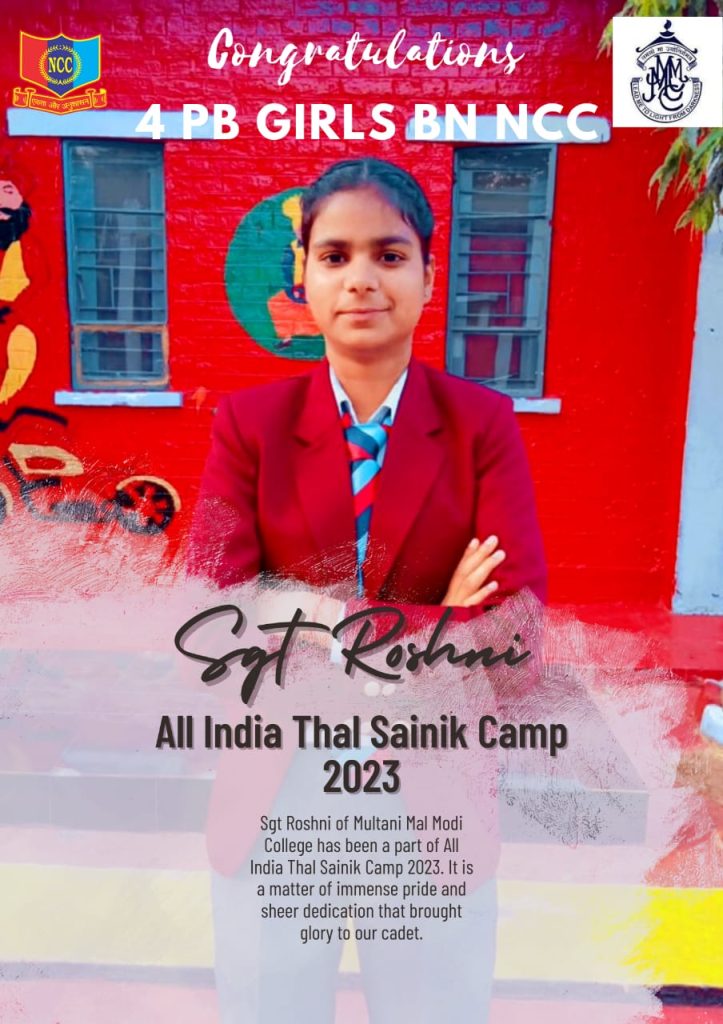 SGT Roshni selected for the All-India Thal Sena Camp
October 4, 2023
SGT Roshni a student of BA 3rd year of Multani Mal Modi College Patiala has been selected for the All-India Thal Sena Camp from 19th September 2023 in Delhi.
Roshni was preparing for this camp under the guidance of 4PB girls Bn NCC Commanding Officer Colonel S.K.Sharma and College NCC Officer Lieutenant Dr. Nidhi Rani Gupta. It is a matter of great pride to be enrolled in the AITSC-23.
AITSC 23 is biggest and most important camp for Army Cadets after the Republic Day Parade, where a cadet gets selected after a very tough selection process. This camp gives chance to a cadets to showcase their talent in shooting, obstacle training, debates and many more events. Principal Dr. Khushvinder Kumar, congratulated ANO Lieutenant Dr. Nidhi Rani Gupta and SGT Roshni for this achievement. It's a matter of great pride for the institution to see SGT Roshni qualify for AITSC 23.