MSc-IT Students of Modi College, Patiala Presented Research Papers at the International Conference
Date: 16.03.2023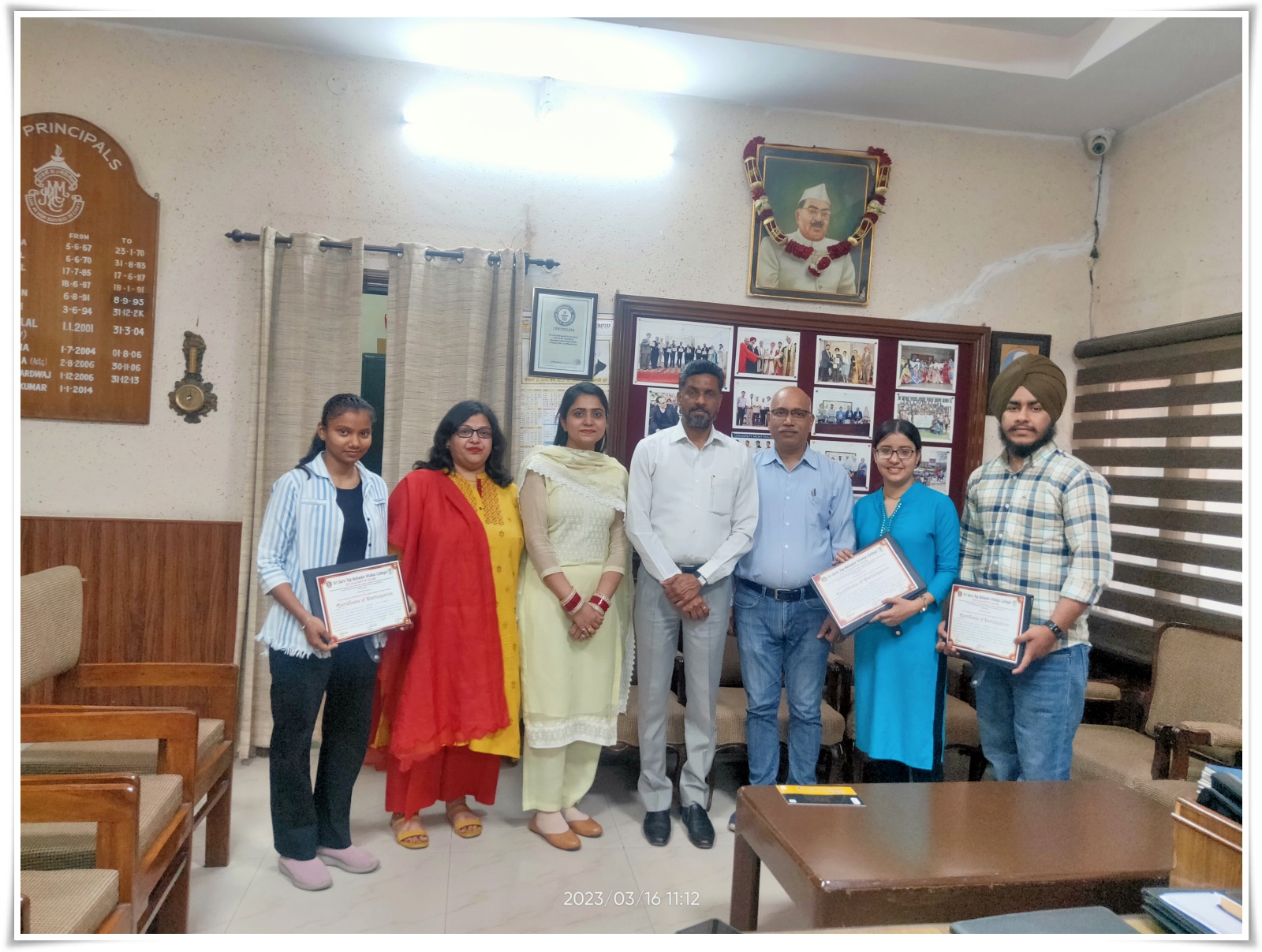 The Department of Computer Science at Multani Mal Modi College, Patiala is making significant strides in research, with several teachers guiding Ph.D. students registered at Punjabi University, Patiala, and involving MSc-IT students in research activities on contemporary research issues. Recently, four students – Mr. Jaspreet Singh, Ms. Tanya, Ms. Stuti Bhatt, and Ms. Mahima Pal – presented their research papers on a global stage at the International Conference on "Recent Development in Mathematical Sciences, Artificial Intelligence & Machine Learning" held at Sri Guru Teg Bahadur Khalsa College, Sri Anandpur Sahib on March 14-15, 2023.

Their research papers covered a range of topics, including "Human Face Recognition Systems: A Critical Review" by Mr. Jaspreet Singh, "A Review on Image Processing Techniques for Enhanced Fake Currency Recognition and Counterfeit Detection" by Ms. Tanya, "Herbal Plant Recognition Using Image Processing Techniques: A Comprehensive Review" by Ms. Stuti Bhatt, and "Underwater Image Enhancement Using Image Processing: A Survey" by Ms. Mahima Pal. These students worked under the guidance of Ms. Komal and Ms. Sunita. The conference provided an excellent platform for the students to showcase their research and gain valuable feedback from experts in the field.

The Department of Computer Science continues to foster a culture of innovation and research, inspiring the next generation of technology leaders.