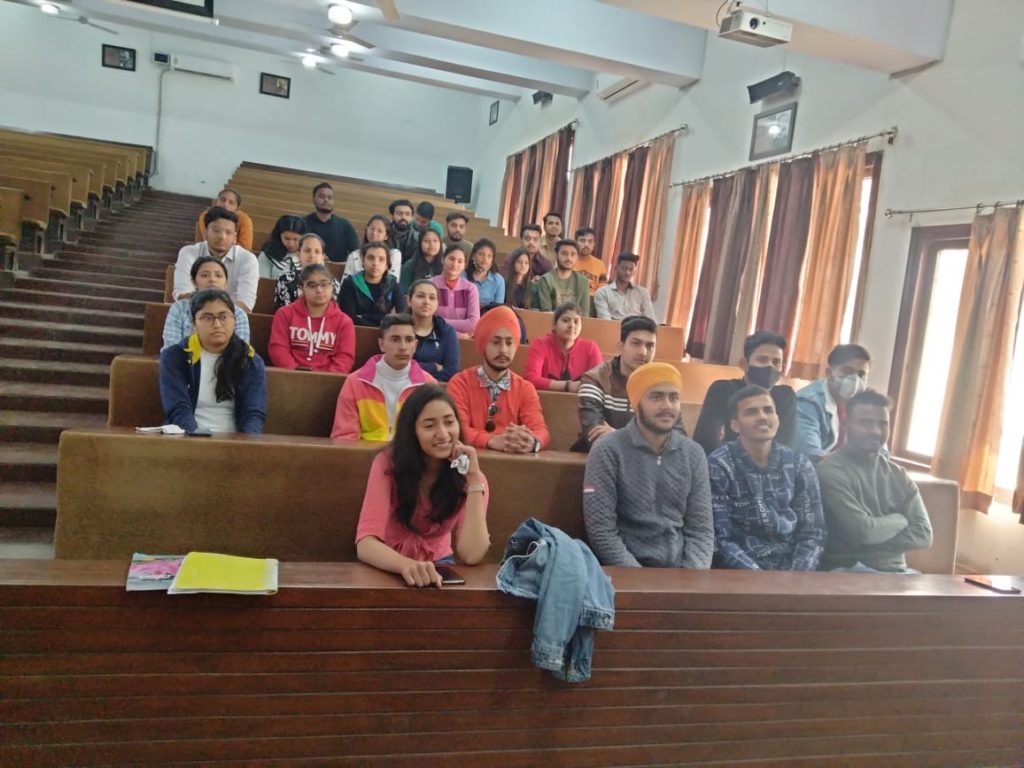 Patiala: Feb. 21, 2021
One Day NSS Orientation Programme Organised
On February 21, 2021 one day orientation programme was organized for NSS Volunteers of Unit-I under the guidance of Dr. Khushvinder Kumar, Principal, Multani Mal Modi College, Patiala.
Dr. Rajeev Sharma, NSS Programme officer of Unit-I oriented the NSS volunteers regarding:
History and Philosophy of NSS
NSS Regular Activities
NSS Seven Day NSS Camp and
NSS Special Activities
Our NSS second and third year volunteers Mr. Abhinandan Mittal, Mr. Shantnu, Ms. Mehak, Ms. Bhawna Mahajan, Mr. Gaurav Mittal shared their experiences and guided students to take part in Youth Leadership Training Camps, Hiking and Tracking Camps, Adventure Camps and National Integration Camps.
Our passed out NSS Volunteers Mr. Navjosh Singla presently persuing his MBA course at Punjabi University, Patiala, who has attended Basic Mountaineering Course at Mcleodganj and Dalhousie shared his experiences regarding this course.
Volunteers were involved in games like Forest on the Fire Run! Run! Run to get involved together and served Refreshments to total of 42 volunteers attended the one day NSS Camp enthusiastically.
List of Participants