An expert talk on 'Beti Bachao – Beti Padhao'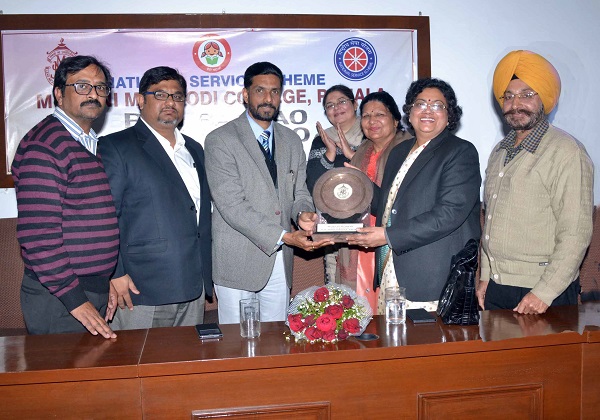 Patiala: 16 February, 2016
An expert talk on 'Beti Bachao – Beti Padhao' theme was organized by the NSS Dept. of Multani Mal Modi College here. Advocate Kusum Sood while delivering her lecture laid stress on educating the girls and developing their skills rather than giving them costly items as dowry on the occasion of their marriages. She further expressed that educated and economically self-reliant women prove to be strong enough to safeguard their rights. The guest speaker further said that people used to kill the girl child in her infancy in the past where as now they kill her in the womb of her mother. She asked the students to make their neightbourhood aware and help eradicating this social evil. She expressed hope that socially committed educated young boys and girls will contribute substantially in this national mission.
While welcoming the guest speaker, College Principal Dr. Khushviner Kumar expressed the need to provide equal opportunities to the girls in all walks of life. He further said that holistic development of the society can be achieved only by empowering women, eradicating gender bias and educating the girl child.
Dr. Rajeev Sharma, NSS Programme Officer of the College conducted the stage. Prof. Harmohan Sharma proposed the vote of thanks. Prof. Jagdeep Kaur made special efforts to make this event a success. A large number of teachers and students were present on this occasion.
#mhrd #mmmcpta #BetiBachaoBetiPadhao #NSS