Quiz Contest held to Celebrate Air Force Day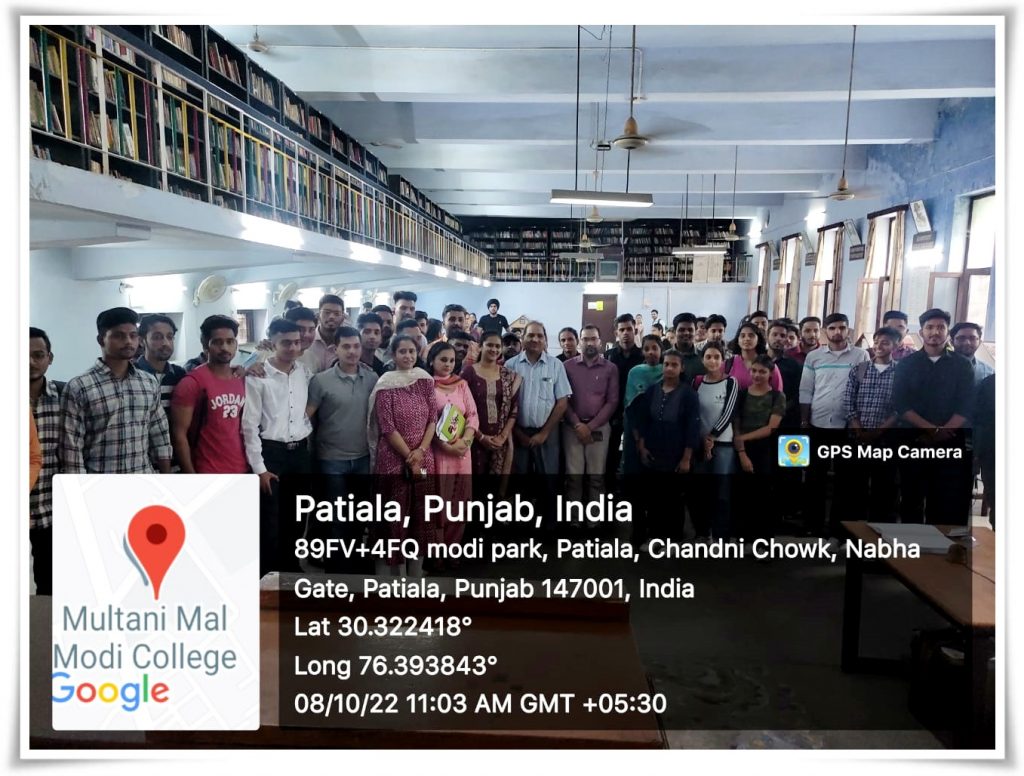 Quiz Contest held to Celebrate Air Force Day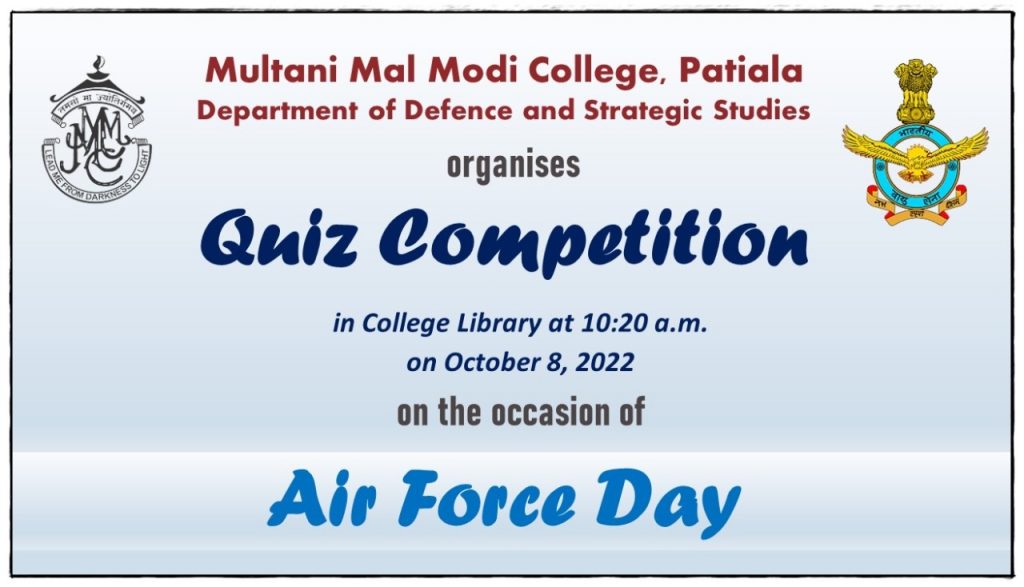 The Department of Defence and strategic studies organised a Quiz on 8th October 2022 to celebrate the Air Force Day. The quiz contained the questions regarding defence and air force. The motive of conducting the quiz was to create awareness among youth about air force and the role of defence studies in air force and other wings.
Dr. Khushvinder Kumar, Principal, MM Modi College, Patiala appreciated the efforts of Prof. V.P. Sharma (Head of Dept. Of Social Sciences) and Dr. Puja Bansal (Assistant Professor, Department of Defence and strategic Studies) for the smooth conduct of quiz and also motivated the students to participate in such events because these events create social awareness about the national defence service.
A total of 76 students participated in this quiz. The first position was won by Sidhant Gupta, BA-I (2630), second position was won by Navjot Singh, BA-III (4137) and the third position was won by Aryan Kaushal, BA-I (2616).