Mehndi Workshop organised
Date: 12.10.2022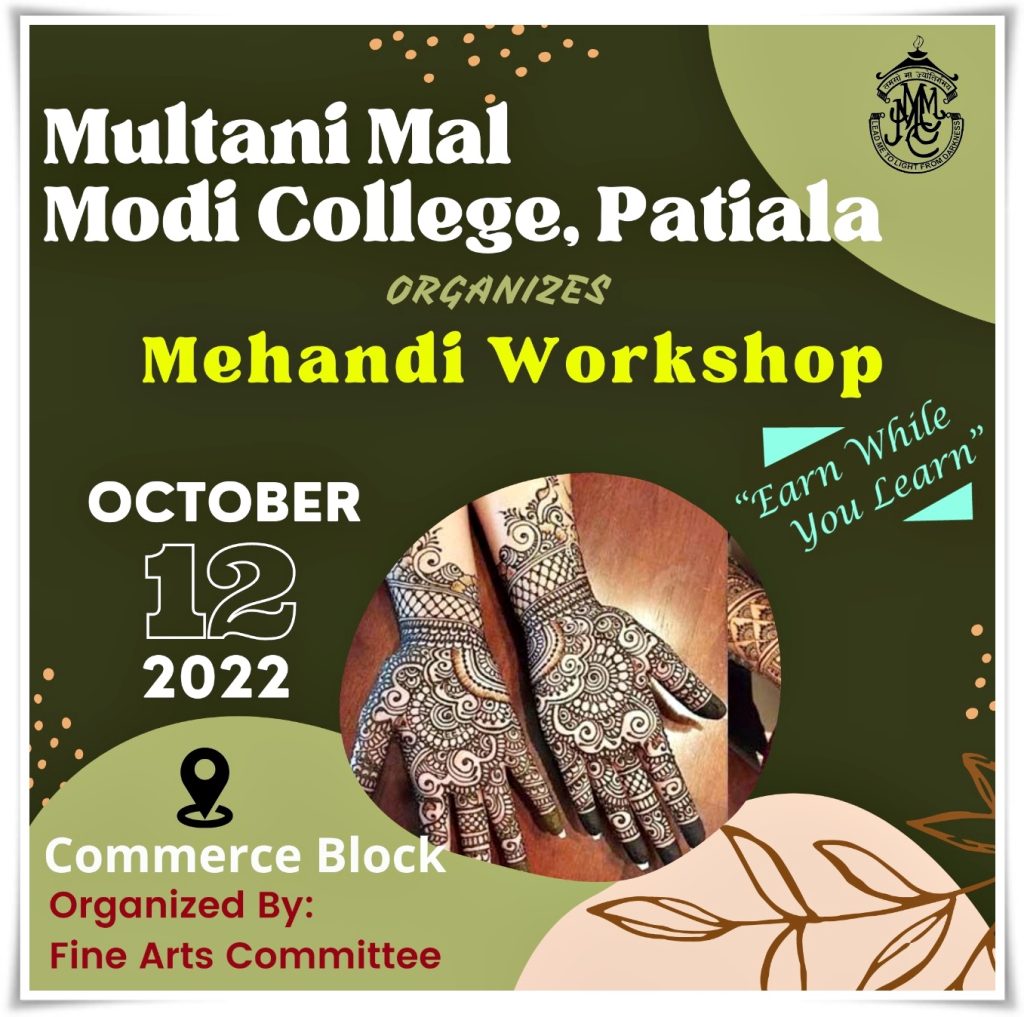 The Fine Arts Committee, M.M. Modi College, Patiala organised a Mehendi Workshop on 12th October 2022 as a part of 'Earning while Learning' scheme.
Principal, Dr. Khushvinder Kumar appreciated the efforts of the students and said that the college shall continue to organise such workshops in future also. The convenor of the Fine Arts Committee, Prof. Neena Sareen said that this initiative was taken in order to motivate the students to earn by showcasing their talent of applying mehendi.
Around 20 students participated in this workshop and around 60 teachers and students got mehndi applied on their hands. Each student earned approximately Rs. 300/- under this scheme in a day.