Humanities Department of Modi College organized One day educational tour to Kasauli and Chokhi Dhani
Patiala: 21 April, 2023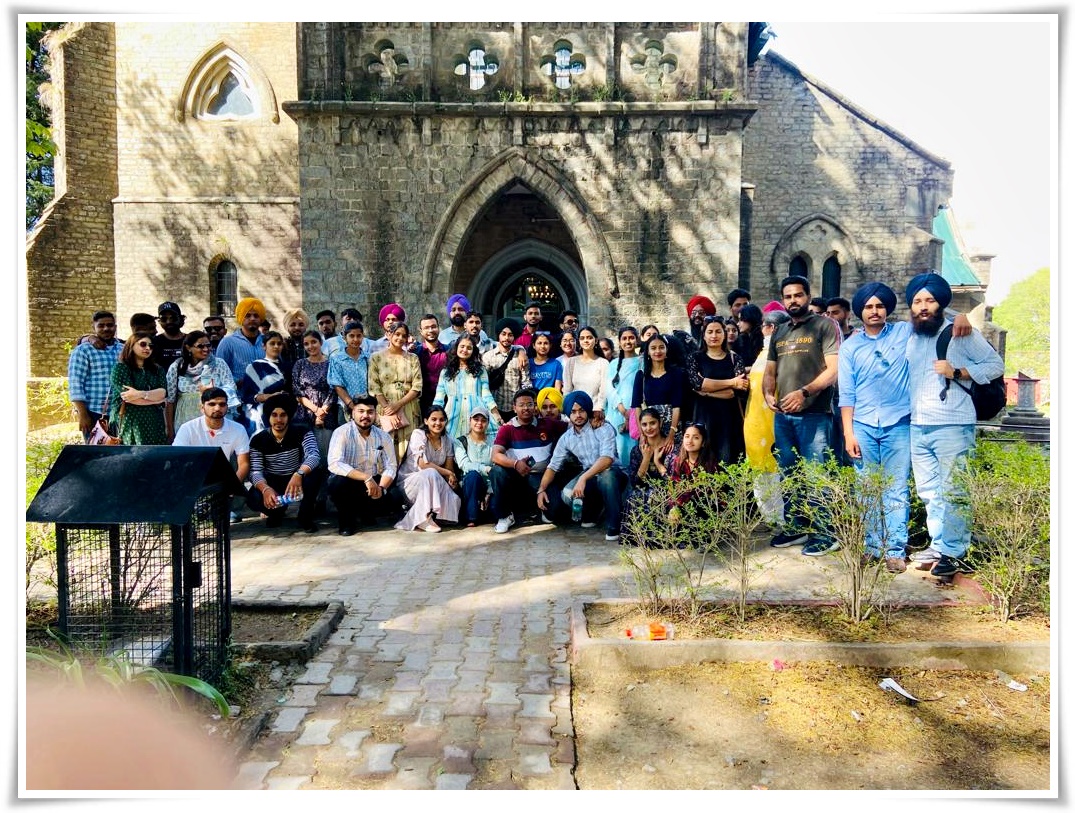 The Humanities Department of M.M.Modi College, Patiala organized a one-day educational excursion to Kasauli and Chokhi Dhani under the guidance of Principal, Dr. Khushvinder Kumar. A group of 105 students joined this trip under the supervision of Prof. Jagdeep Kaur, Department of Geography.
During the trip the students interacted with the local residents and discussed with them their survival techniques in the cold and harsh weather and their daily struggles. They also discussed various socio-economical and cultural problems they are facing. From understanding the impact of climate change on the mountains to the burning issue of widespread migration of local youth. The students explore the pros and cons of life in the mountains. The students also visited the historical Church and immerged themselves in the peaceful environment of prayers. The students also explored the different monuments and historical buildings including the railways station, old post office, Telephone exchange and the civil hospital.
At Chokhi Dhani the students were exposed to different aspects of Rajasthani Cuisine and culture. They relished the Rajasthani food and interacted with the local artists. They learnt a lot about history and culture of Rajasthan through different stalls and exhibits. Dr. Devinder Singh, Department of Punjabi, Dr Kapil Sharma, Department of Punjabi, Dr. Rupinder Singh Dhillon, Department of Punjabi, Prof. Jagjot Singh, Department of Sociology, Prof. Veerpal Kaur, Department of History, Prof. Amandeep Kaur, Department of English and Dr. Kuldeep Kaur, Department of Journalism and Mass Communication accompanied the students.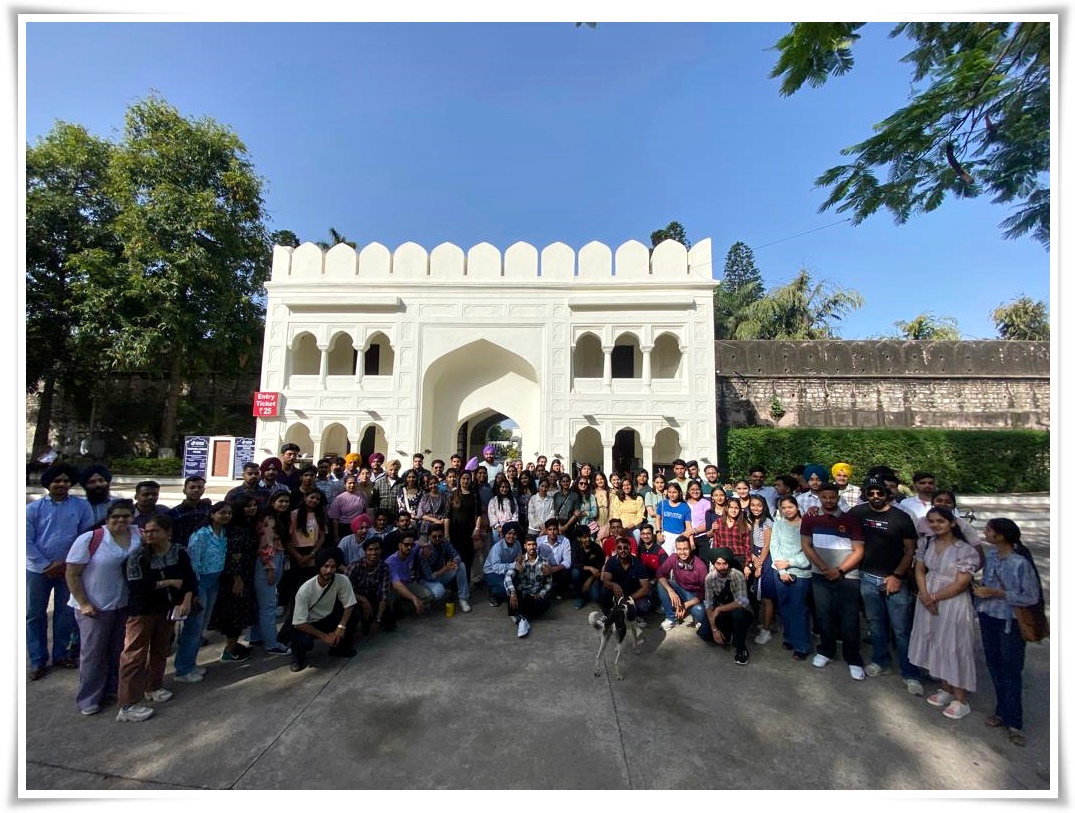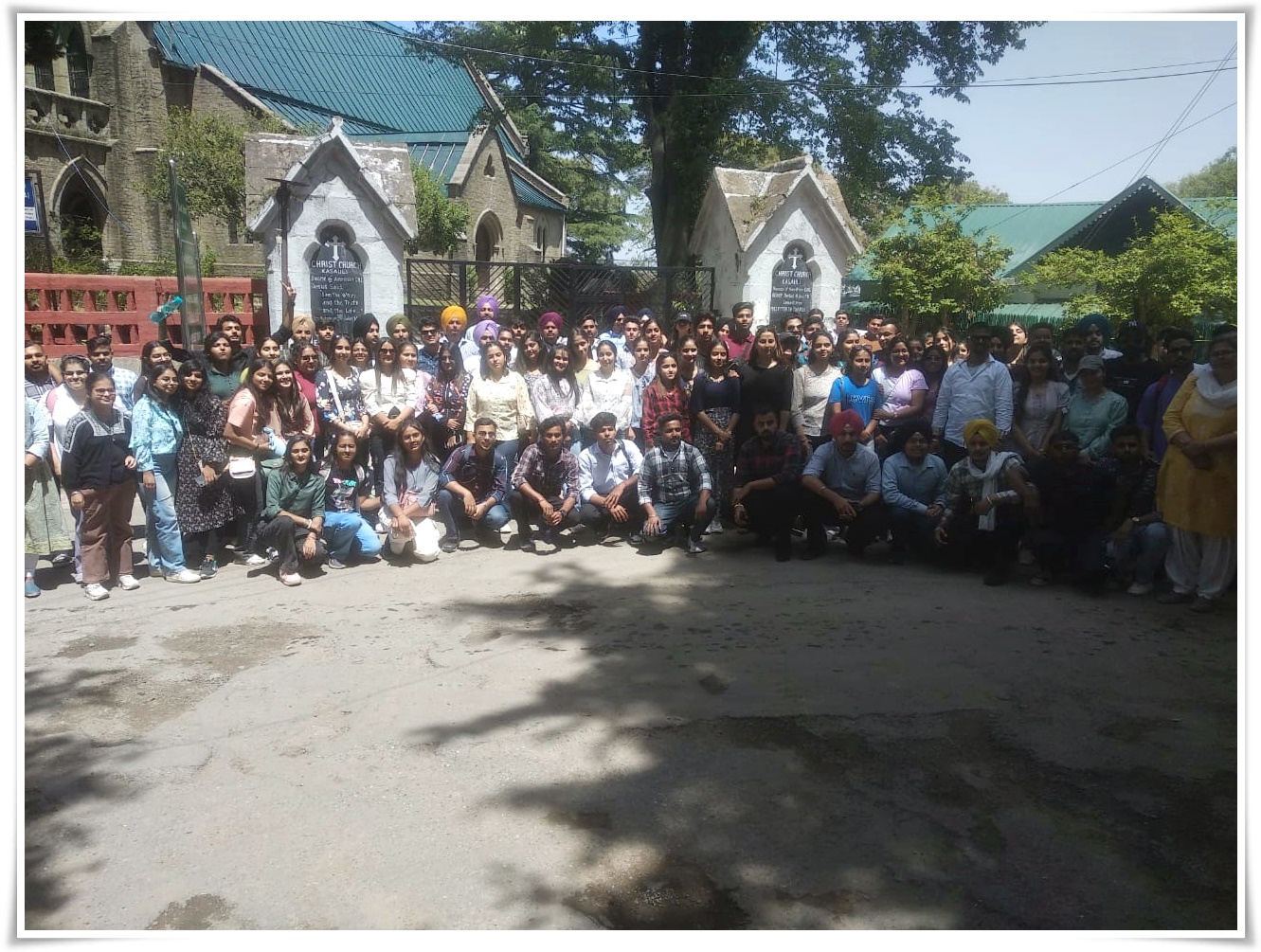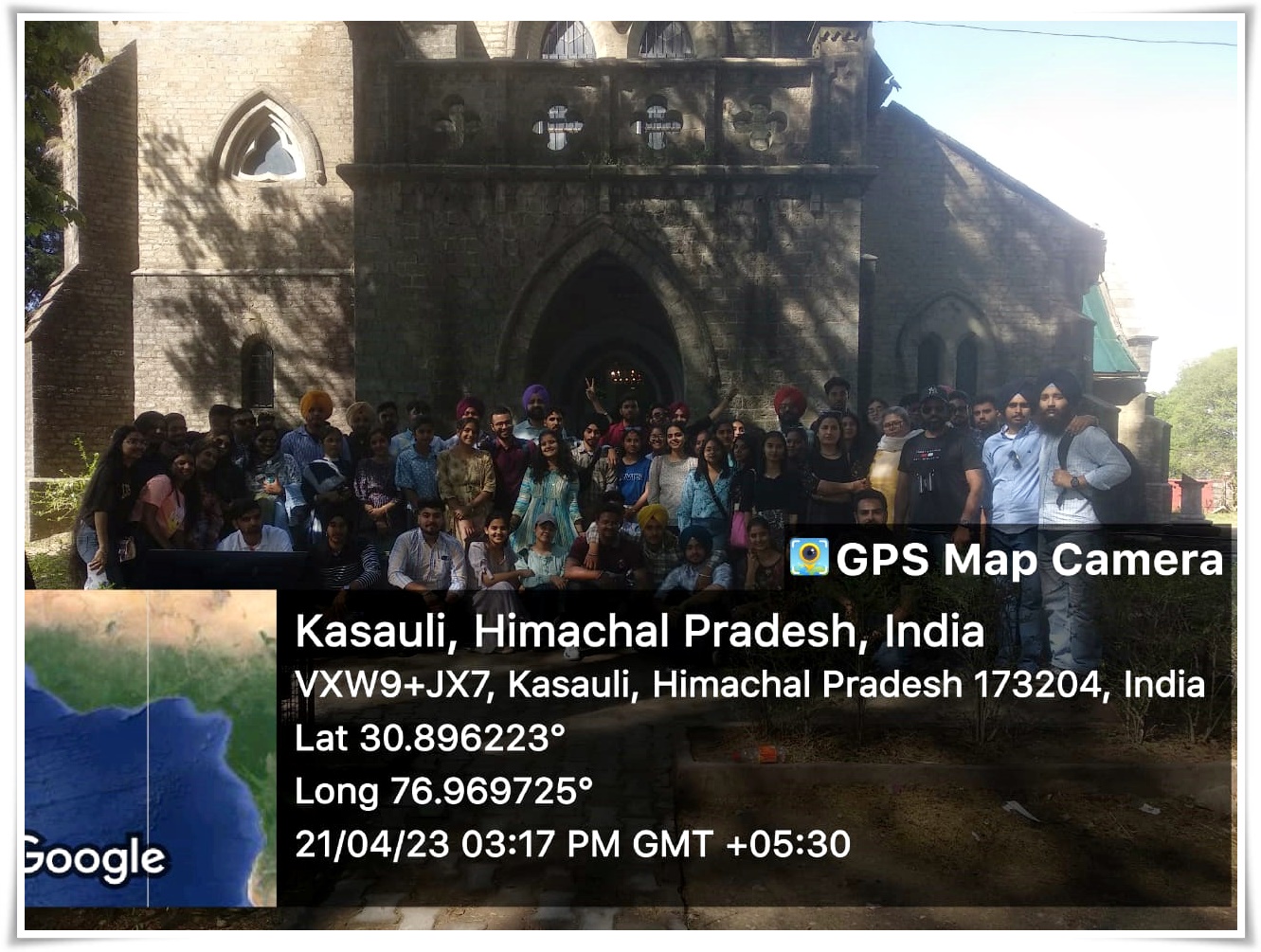 ਮੋਦੀ ਕਾਲਜ ਦੇ ਹਿਯੂਮੈਨਿਟੀਜ਼ ਵਿਭਾਗ ਵੱਲੋਂ ਕਸੌਲੀ ਅਤੇ ਚੋਖੀ ਢਾਣੀ ਦੀ ਇੱਕ ਰੋਜ਼ਾ ਵਿਦਿਅਕ ਯਾਤਰਾ
ਪਟਿਆਲਾ: 21 ਅਪ੍ਰੈਲ, 2023
ਐੱਮ.ਐੱਮ.ਮੋਦੀ ਕਾਲਜ, ਪਟਿਆਲਾ ਦੇ ਹਿਯੂਮੈਨਿਟੀਜ਼ ਵਿਭਾਗ ਵੱਲੋਂ ਪ੍ਰਿੰਸੀਪਲ ਡਾ: ਖੁਸ਼ਵਿੰਦਰ ਕੁਮਾਰ ਦੀ ਅਗਵਾਈ ਹੇਠ ਕਸੌਲੀ ਅਤੇ ਚੋਕੀ ਢਾਣੀ ਦੀ ਇੱਕ ਰੋਜ਼ਾ ਵਿੱਦਿਅਕ ਯਾਤਰਾ ਦਾ ਆਯੋਜਨ ਕੀਤਾ ਗਿਆ। ਭੂਗੋਲ ਵਿਭਾਗ ਦੇ ਪ੍ਰੋ: ਜਗਦੀਪ ਕੌਰ ਦੀ ਦੇਖ-ਰੇਖ ਹੇਠ 105 ਵਿਦਿਆਰਥੀਆਂ ਦਾ ਸਮੂਹ ਇਸ ਯਾਤਰਾ ਵਿੱਚ ਸ਼ਾਮਲ ਹੋਇਆ।
ਯਾਤਰਾ ਦੌਰਾਨ ਵਿਦਿਆਰਥੀਆਂ ਨੇ ਸਥਾਨਕ ਨਿਵਾਸੀਆਂ ਨਾਲ ਗੱਲਬਾਤ ਕੀਤੀ ਅਤੇ ਉਨ੍ਹਾਂ ਨਾਲ ਠੰਡ ਅਤੇ ਕਠੋਰ ਮੌਸਮ ਵਿੱਚ ਬਚਾਅ ਦੀਆਂ ਤਕਨੀਕਾਂ ਤੇ ਉਨ੍ਹਾਂ ਦੇ ਰੋਜ਼ਾਨਾ ਸੰਘਰਸ਼ਾਂ ਬਾਰੇ ਚਰਚਾ ਕੀਤੀ। ਉਨ੍ਹਾਂ ਵੱਖ-ਵੱਖ ਸਮਾਜਿਕ-ਆਰਥਿਕ ਅਤੇ ਸੱਭਿਆਚਾਰਕ ਸਮੱਸਿਆਵਾਂ ਬਾਰੇ ਵੀ ਚਰਚਾ ਕੀਤੀ ਜੋ ਉਨ੍ਹਾਂ ਨੂੰ ਦਰਪੇਸ਼ ਹਨ। ਪਹਾੜਾਂ 'ਤੇ ਜਲਵਾਯੂ ਪਰਿਵਰਤਨ ਦੇ ਪ੍ਰਭਾਵ ਨੂੰ ਸਮਝਣ ਤੋਂ ਲੈ ਕੇ ਸਥਾਨਕ ਨੌਜਵਾਨਾਂ ਦੇ ਵਿਆਪਕ ਪ੍ਰਵਾਸ ਦੇ ਭਖਦੇ ਮੁੱਦੇ ਤੱਕ, ਵਿਦਿਆਰਥੀਆਂ ਨੇ ਪਹਾੜਾਂ ਵਿੱਚ ਜੀਵਨ ਦੇ ਫਾਇਦੇ ਅਤੇ ਨੁਕਸਾਨਾਂ ਦੀ ਪੜਚੋਲ ਕੀਤੀ। ਵਿਦਿਆਰਥੀਆਂ ਨੇ ਇਤਿਹਾਸਕ ਚਰਚ ਦਾ ਵੀ ਦੌਰਾ ਕੀਤਾ ਅਤੇ ਸ਼ਾਂਤ ਮਾਹੌਲ ਵਿੱਚ ਲੀਨ ਹੋ ਗਏ। ਵਿਦਿਆਰਥੀਆਂ ਨੇ ਰੇਲਵੇ ਸਟੇਸ਼ਨ, ਪੁਰਾਣਾ ਡਾਕਘਰ, ਟੈਲੀਫੋਨ ਐਕਸਚੇਂਜ ਅਤੇ ਸਿਵਲ ਹਸਪਤਾਲ ਸਮੇਤ ਵੱਖ-ਵੱਖ ਸਮਾਰਕਾਂ ਅਤੇ ਇਤਿਹਾਸਕ ਇਮਾਰਤਾਂ ਦੀ ਵੀ ਯਾਤਰਾ ਕੀਤੀ।
'ਚੋਖੀ ਢਾਣੀ' ਵਿਖੇ ਵਿਦਿਆਰਥੀਆਂ ਨੂੰ ਰਾਜਸਥਾਨੀ ਪਕਵਾਨ ਅਤੇ ਸੱਭਿਆਚਾਰ ਦੇ ਵੱਖ-ਵੱਖ ਪਹਿਲੂਆਂ ਤੋਂ ਜਾਣੂ ਕਰਵਾਇਆ ਗਿਆ। ਉਨ੍ਹਾਂ ਨੇ ਰਾਜਸਥਾਨੀ ਭੋਜਨ ਦਾ ਆਨੰਦ ਲਿਆ ਅਤੇ ਸਥਾਨਕ ਕਲਾਕਾਰਾਂ ਨਾਲ ਗੱਲਬਾਤ ਕੀਤੀ। ਉਨ੍ਹਾਂ ਵੱਖ-ਵੱਖ ਸਟਾਲਾਂ ਅਤੇ ਪ੍ਰਦਰਸ਼ਨੀਆਂ ਰਾਹੀਂ ਰਾਜਸਥਾਨ ਦੇ ਇਤਿਹਾਸ ਅਤੇ ਸੱਭਿਆਚਾਰ ਬਾਰੇ ਬਹੁਤ ਕੁਝ ਸਿੱਖਿਆ। ਡਾ. ਦਵਿੰਦਰ ਸਿੰਘ, ਪੰਜਾਬੀ ਵਿਭਾਗ, ਡਾ: ਕਪਿਲ ਸ਼ਰਮਾ, ਪੰਜਾਬੀ ਵਿਭਾਗ, ਡਾ. ਰੁਪਿੰਦਰ ਸਿੰਘ ਢਿੱਲੋਂ, ਪੰਜਾਬੀ ਵਿਭਾਗ, ਪ੍ਰੋ: ਜਗਜੋਤ ਸਿੰਘ, ਸਮਾਜ ਸ਼ਾਸਤਰ ਵਿਭਾਗ, ਪ੍ਰੋ: ਵੀਰਪਾਲ ਕੌਰ, ਇਤਿਹਾਸ ਵਿਭਾਗ, ਪ੍ਰੋ: ਅਮਨਦੀਪ ਙ ਕੌਰ, ਅੰਗਰੇਜ਼ੀ ਵਿਭਾਗ ਅਤੇ ਡਾ. ਕੁਲਦੀਪ ਕੌਰ, ਪੱਤਰਕਾਰੀ ਅਤੇ ਜਨ ਸੰਚਾਰ ਵਿਭਾਗ ਨੇ ਵੀ ਵਿਦਿਆਰਥੀਆਂ ਨਾਲ ਸ਼ਿਰਕਤ ਕੀਤੀ।
#mmmcpta #multanimalmodicollege #modicollegepatiala #humanities #educationaltours #kasauli #chokhidhani

List of participants