NCC Wing of M.M.Modi College organised Online Poster Making Competition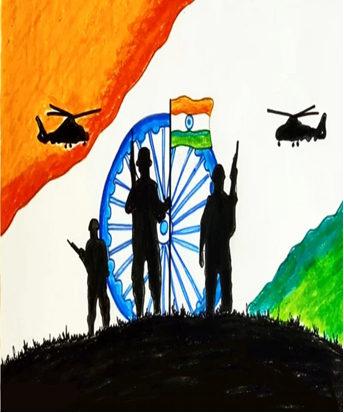 NCC Wing of M. M. Modi College organized Online Poster Making Competition
Patiala: November 28, 2021
The NCC wing of Multani Mal Modi College, Patiala organized an online poster making competition to mark the 73rd anniversary of this largest uniformed youth organization in the world. The objective of this Poster making competition was to provide the cadets a platform to bring out their creativity and concern to spread awareness about various social, environmental and developmental issues of India.
College Principal Dr. Khushvinder Kumar inaugurated the online event and said that our NCC wings are committed for developing our students into disciplined and responsible citizens.
The topics selected for the posters were based on environmental issues and problems and the role of NCC in Nation Building. This event was successfully completed under guidance of Dr. Nidhi Rani Gupta, CTO. About 24 cadets participated in this event with 4 Punjab Battalion staff.