Mathematics Department organizes Mathematics for Success dedicated to Bernhard Riemann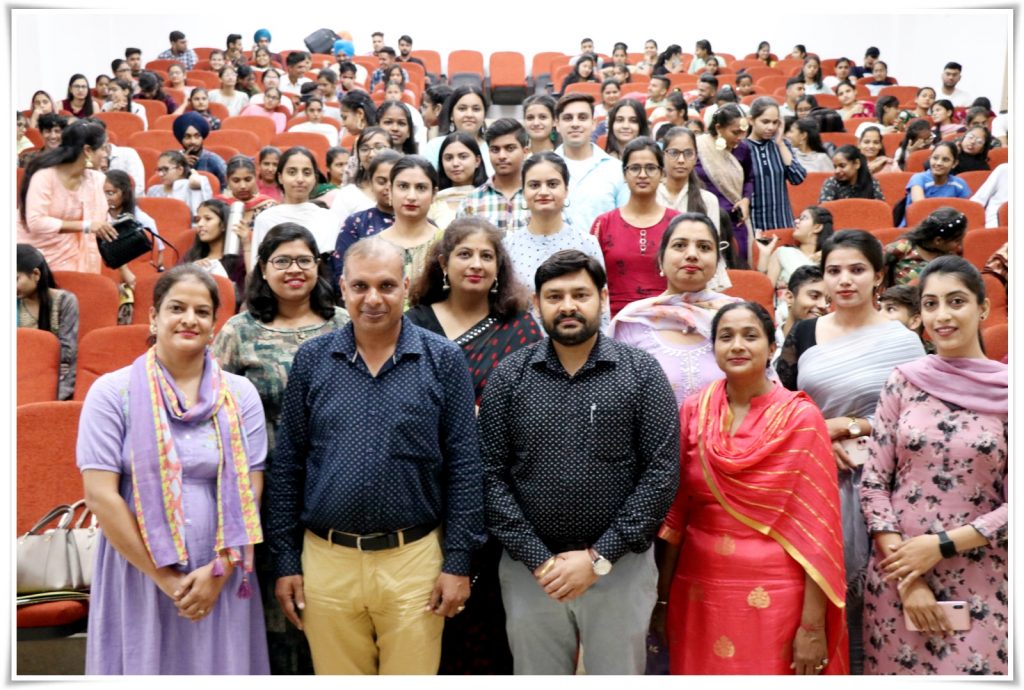 Date: September 17, 2022
Mathematics Department organizes Mathematics for Success dedicated to Bernhard Riemann
The Ramanujan Society of Department of Mathematics, Multani Mal Modi college Patiala today organized an activity based "Math root to Success' programme under guidance of college principal Dr. Khushvinder Kumar to mark the birthday of famous mathematician Bernhard Riemann. The programme was focused at developing presentation skills, creativity and critical thinking among math students. The programme was presided over by Dr. Ashwani Sharma, The college registrar and Dean of Life Sciences.
Dr. Ashwani Sharma congratulated the department for this programme and said that mathematics is the art and science of logical thinking. He motivated the students to developing reasoning skills and logical thinking.
In the first session the students presented their papers on the topics of Statistics in Business planning, Vedic math, Concept of zero, Application of discrete mathematics, Application of derivatives, Application of Statistics in real life and Times series analysis. During this session the stage was conducted by members of Ramanujan society of Mathematics Department, Palak and Yukti.
Dr . Neeraj Goyal, HOD, Business Management Department, Dr. Anubala and Dr. Chetna Sharma acted as the judges for paper presentation competition. Dr. Neeraj Goyal also discussed with the students the fundamentals of a good presentation. In this competition the first prize was won by Isha, B.Sc-III [C.Sci], second position by Himanshu Goyal B.Sc- III [Hons Maths] and third position bagged by collectively by Guriqbal Kaur and Jannifer B.Sc- III [C.S.M] and Rishav and Shivangi B.Sc- III [Hons Maths]
In the cultural programme the students presented folk songs, folk dances and songs based on different themes and traditions. During this session the stage was conducted by students Sukhwinder Kaur, Lachmi Devi, Guriqbal kaur and Jennifer
Dr. Rajeev Sharma, Head of Department, Chemistry said that math is one of the finest area of study and the base for other sciences.
Dr. Varun Jain in his thank giving note said that mathematics is the science of life. He motivated the students to focus on their career growth and personality development.
150 students were present in this programme
In this programme Prof. Chetna Gupta, Prof. Rajvinder Kaur, Dr. Anubala, Dr. Chetna Sharma, Prof. Manpreet Kaur, Prof. Jaspreet Kaur, Prof. Simranjeet Kaur, Prof. Amandeep Kaur and Dr. Richa were present.