Awareness Lecture on Menstruation Hygiene Practices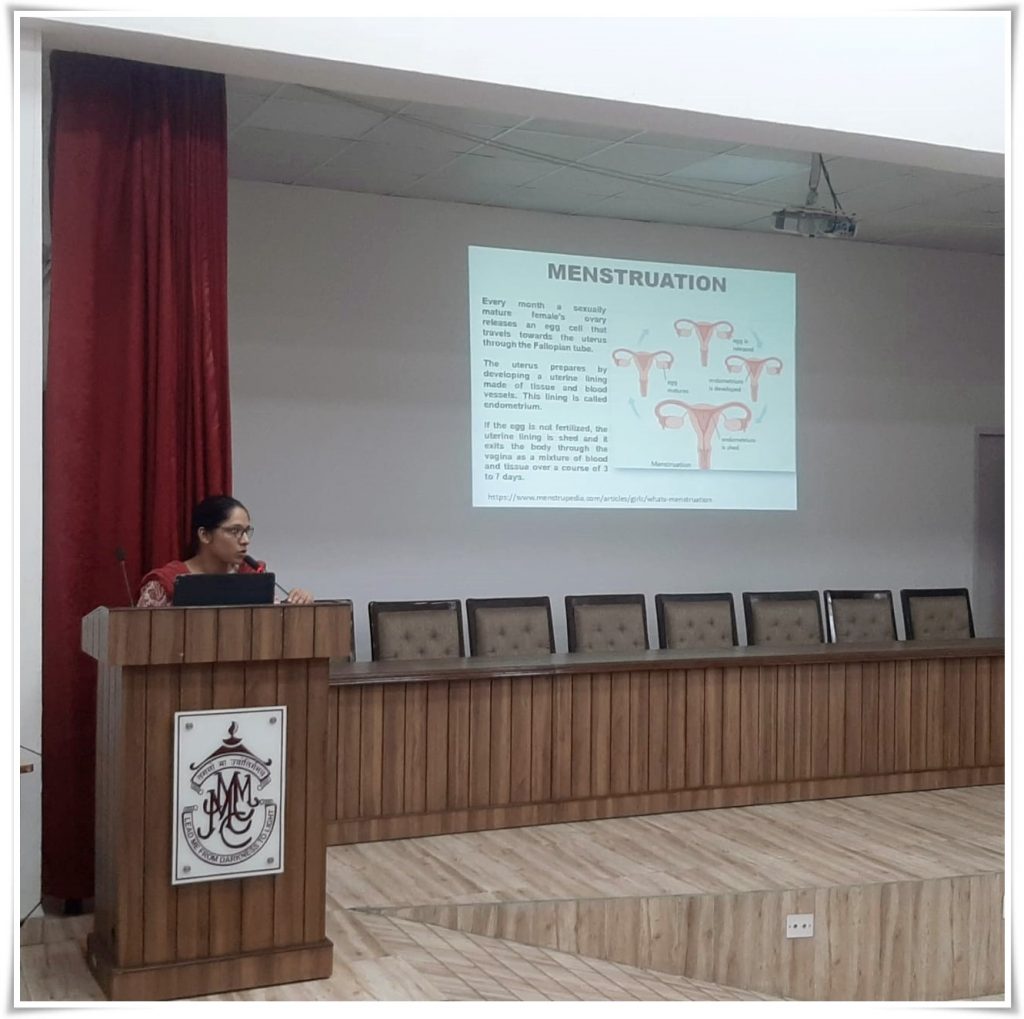 Date: September 19, 2022
Awareness Lecture on Menstruation Hygiene Practices at MM Modi College, Patiala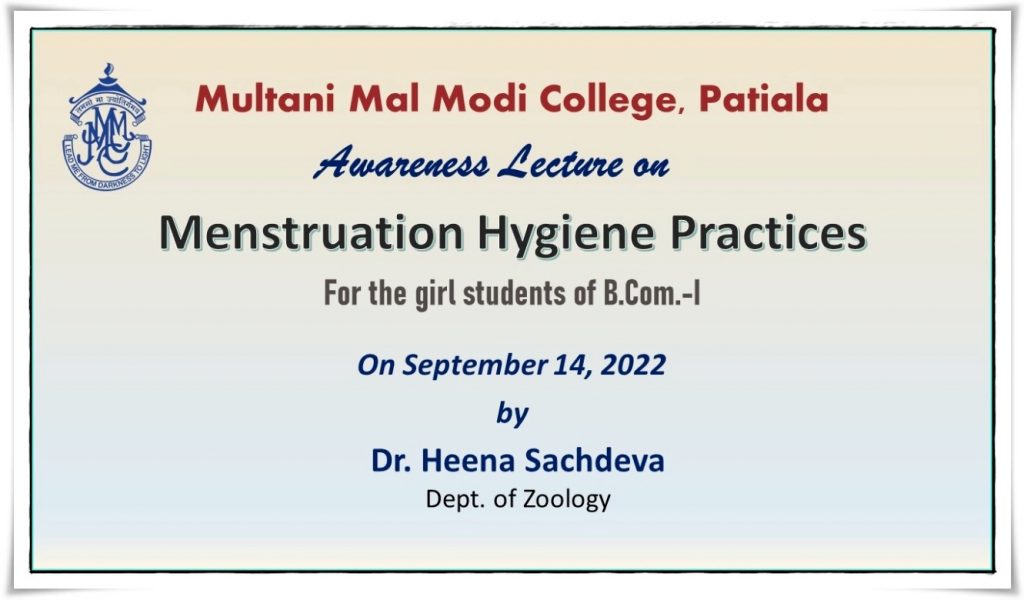 Multani Mal Modi College, Patiala organized an awareness lecture on Menstruation Hygiene Practices for the entry level girl students of BCom, BBA, BCA, BA and B.Sc. classes under the able guidance of college Principal Dr. Khushvinder Kumar on September 19 and September 22, 2022, in college seminar hall.
The lecture was delivered by Dr. Heena Sachdeva, Department of Zoology. During the lecture girls were motivated to adopt hygiene during menstruation and they were made aware of the ill effects of poor menstrual and personal hygiene.
During the session for girl students of first year of BCom. Prof. Neena Sareen, Dean Department of Commerce was also present, and she had guided the girls about the code of conduct in Department and college. The lecture was attended by 94 girl students. All the mentors of various sections of BCom-I were present during the lecture.
The session for BBA, BCA, BA and B.Sc. classes was started by Dr. Harleen Kaur. During the session Prof. Shailendra Sidhu, Vice Principal of the college, was present. The session was attended by 112 girl students.