Workshop on Entrepreneurship held at M M Modi College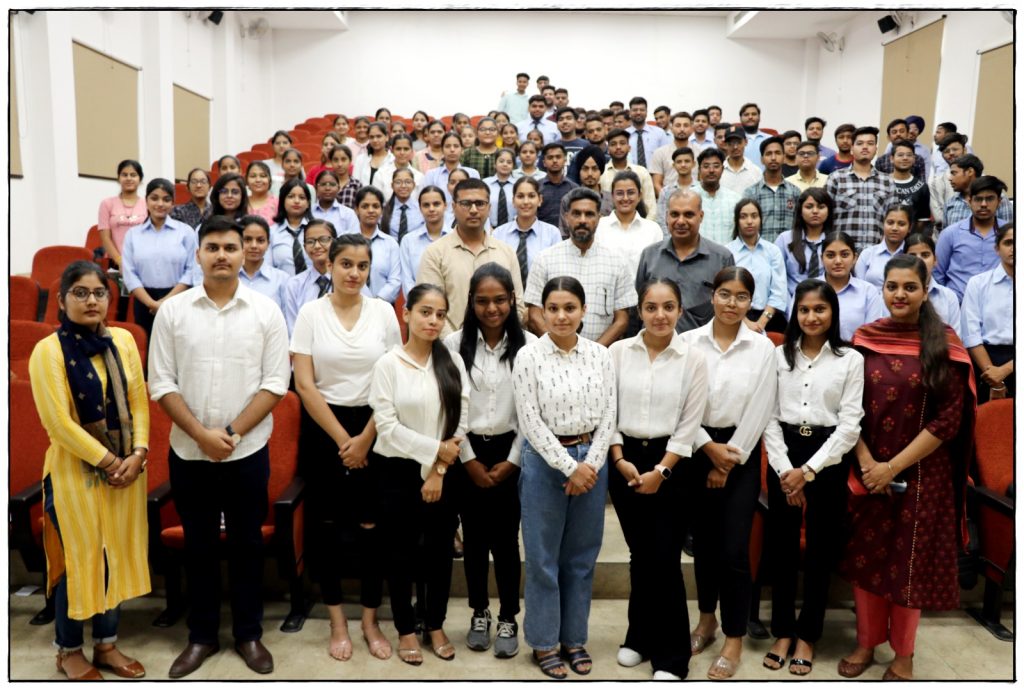 Patiala: September 10, 2022
Workshop on Entrepreneurship held at M M Modi College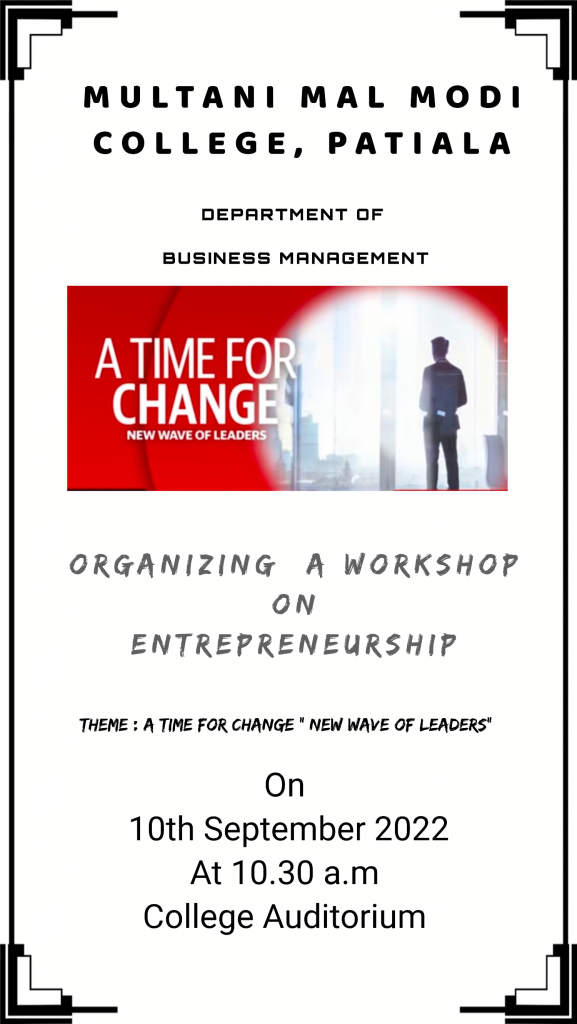 The Department of Business Management of Multani Mal Modi College, Patiala, organised a workshop on entrepreneurship on the theme "A time for change: New wave of leaders" for the students of BBA, under the guidance of college Principal, Dr. Khushvinder Kumar. The workshop focused on the emerging entrepreneurs and the success stories of various leaders.
College Principal, Dr. Khushvinder Kumar motivated the students to learn from the great stories and personalities not only the management decisions but also the social and political policies. He told the students that success will depend on detailed contextual knowledge about the timings of such great entrepreneurs in order to make present decisions. The students were advised to be more analytical and receptive along with innovative.
Dr. Neeraj Goyal, Head of the Department, addressed the students and discussed the importance of leadership skills and told that in order to survive in the market one needs to rise and run towards the goal enthusiastically.
Ashneet Kaur, Ishan Chhabra, Simran Kaur, Mansha Munjal, Satvinder Kaur and Ridhim Garg of BBA II and III shared the stories of various great entrepreneurs like Laxman Narasimhan (Starbucks), Sundar Pichai (Google) and Parag Aggarwal (Twitter). Also a tribute was paid to the two great entrepreneurs, Cyrus Mistry and Rakesh Jhunjhunwala, by observing one minute silence.
The workshop was coordinated by Sanpreet Kaur, Anshika and Nandini of BBA III. At the end of the workshop Dr. Bhavuk Mahindru proposed the vote of thanks. More than 100 students participated in the workshop.